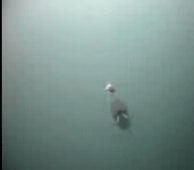 Get ready for the 2023 Winter Salmon Season!
Winter Chinook (Blackmouth) kicks off February 1st.
Flounder Charters available 7 days a week! Great for the Kids!
Call now for more information on your Coho,Chinook or Flounder pounder adventure! Reserve your spot on the Doghouse!
Call to book your charter
425-328-4664
We have heat, complimentary hot chocolate & coffee

Located in Edmonds, Washington
We offer fishing charters departing out of the port of Edmonds daily, so you can enjoy all the fun of fishing the Puget Sound.
Seattle-Area Fishing Charters Join us for an enjoyable day on the waters of Puget Sound on a charter boat. Washington state salmon fishing is a must-experience to anyone visiting the Seattle area.

We depart out of Edmonds, just 20 minutes north of Seattle and right on the Puget Sound. During salmon season, we take you to the fish that are so fun to catch. In the winter months, we offer blackmouth sportfishing charters.

Our stable 28' Uniflite Salty Dog boat with an 11' wide beam is one of the most preferred boats for this sport. It's equipped with state-of-the-art electronics, a marine head (toilet), diesel heater, on-deck cooler with ice, and the latest electric downriggers.

The "DOGHOUSE" is a Coast Guard licensed and insured vessel for 6 people. However, we prefer to limit our charters to 4 people for convenience, comfort, and social distancing.

We know you have lots of choices when it comes to catching salmon, but our preferred method--downrigging--has proven results. This technology allows for the use of lighter gear to further intensify the fighting feeling of the fish and therefore enhancing your salmon fishing experience.

Since no one can guarantee you will catch fish, Northwest Fishing Charters does guarantee that we will try our hardest to ensure your salmon charter experience is memorable.

Whether you are a visitor to the Seattle area, or a local, a day on the Puget Sound with NW Fishing Charters is a must!